perfective / 8 Comments /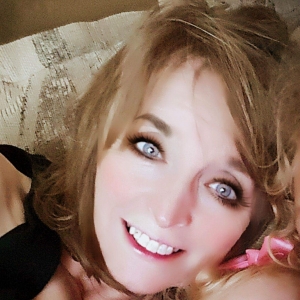 Dona S. Johnson, 52, of Bringhurst, IN died unexpectedly in an auto accident on Monday, December 4, 2017 in Cass County on her way to work.  Dona was born in Lafayette to Gary and Pat Ginn Wilson on February 13, 1965.
On September 25, 1999 she married Robin Johnson in Orlando, FL and he survives.  Dona and Robin met in Elkhart, IN and their story started.
Dona worked at Woodlawn Hospital in Rochester as the Sleep Lab Coordinator for the past eight years.  Prior to that she worked at Howard Regional Hospital in Kokomo.
She graduated from Oak Hill High School and attended Ball State University.  Growing up, Dona attended Converse Church of Christ.  When she was able she attended along with her family at Oakbrook Church in Kokomo.  One of Dona's favorite sayings was "LIVE,  LAUGH,  LOVE"
Dona is survived by her husband Robin.  Three sons:  Brock (Isabela) Gasser of Bringhurst, IN, Brandon (fiancé Rachelle Erwin) Gasser of Delphi and Josh Johnson at home.  Parents: Gary and Pat Wilson of Cutler.  Two sisters: Kristen (Donald) Mason of Fort Wayne and Jenifer (Travis) Collier of Flora.  Five grandchildren:  Mareli, Josue, Aziyah, Isabella and Elliana.  Also, several nieces and nephews.
Dona's family invite friends to visit Friday, December 8, 2017 from 3PM to 7 PM at New Hope Church, 687 East 50 North, Flora, IN 46929.  A Celebration of Dona Johnson's life will begin at 10:30 AM Saturday, December 9, 2017 at church.  Burial to follow at Maple Lawn Cemetery.  Please make any donations to T.B. Dog Rescue Corp, c/o Industrial Federal Credit Union, 1115 Sagamore Pkwy South, Lafayette, IN 47905 501 ( c ) 3/EIN  #81-3856099.