perfective / 3 Comments /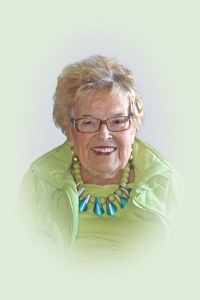 Frances Pullen passed away peacefully on August 19 in Sarasota, Florida at the age of 94 with her children and grandchildren at her side.
She met Ora Pullen at the church they both attended in Flora. They got married in 1945 while he was home on leave from the Army during World War II. They had three children, whom they raised on their farm near Flora. They endured the loss of their son Robert in 1972, and not long after Frances lost her dear husband in 1975. Sisters who preceded her in death are Marjorie Newell, Kathleen Brummett and Fern Brown.
Frances was an inspiration to everyone she met due to her love of life and winning smile, as well as her giving and caring personality. Her life touched many, and impacted everyone she met.
Frances is survived by her two daughters Patricia Brake and Beverly Pullen and their respective significant others, Carl Brake and Doug Anderson; loving grandchildren Justin Pullen and his wife Tonya; Adam Rockel and fiancé Leah Bush; and Brian Rockel. She also leaves behind her great granddaughter Kylie Pullen, whom she loved and cherished.
Donations to Cystic Fibrosis Foundation are requested in lieu of flowers.
A celebration of Frances life will be at 2:00 PM Saturday at Wheeler Family Funeral Home-Baker Chapel, 204 S. Center Street, Flora, IN 46929. Family will receive friends 30 minutes prior to the service. Officiating is Pastor Jeff Tomson. Burial to follow at Maple Lawn Cemetery. Visit www.wheelerfamilyfuneralhome.com for online condolisons