perfective / 3 Comments /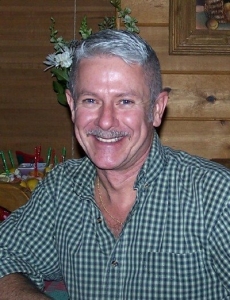 Gary G. Shipley II, 62, of San Diego, CA, passed away, February 27, 2018.  Gary was born in Coronado, CA.  November 16, 1955.  Gary graduated from Southwestern High School and was in the Class of 1975 in Lafayette, IN.  He enlisted in the U.S. Navy shortly after graduation.  Being an Artist was Gary's lifelong passion from childhood, and he loved gardening.  Gary was the former owner-operator of Metamorfaux Design in San Diego, CA.
He met his partner in life Steven L. Malicoat, December 31, 1998, in Indianapolis, IN and was married July 10th, 2013, in San Diego, CA., who survives.
Gary will sadly be missed by his mother, Charlotte A. Shipley of Spring Valley, CA., a sister, Lori A. (Jerrold) Clark of Brownsburg, IN and two brothers, Michael R. (Kim) Shipley of West Point, IN. and Patrick L. (Richard Bessette) Shipley of Spring Valley, CA.,  (3) nephews, Justin (Elizabeth) Shipley, Nicholas (Natalie) Walts, and Cody R. Shipley,  (2) nieces, Jessica (Adam) Neville, Mackenzie Clark and (1) great nephew, Lincoln Shipley.
Gary is preceded in death by his father, Gary G. Shipley I in 1991.
Wheeler Family Funeral Home-Baker Chapel in Flora has been entrusted to service the Shipley Family.   A memorial service will be in early August.   Time, place and date will be published closer to service time.