perfective / 0 Comments /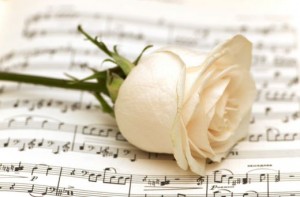 Genevieve Warnick, 95, formerly of Flora, was called home to be with her savior Sunday, July 12, 2015, in North Manchester, Ind.
Genevieve was born to the late Homer and Faye Johnsonbaugh Hanna on Dec. 25, 1919, in Burnettsville, Ind. Her father was a Free Minister of the Gospel in The Church of the Brethren. Both her parents were conscientious Christians and she and her sisters were taught early in their lives to honor the Lord God. Genevieve accepted the Lord Jesus in her heart when she was eight and was baptized at the church in Burnettsville.
Genevieve married William W. Warnick II in Burnettsville on June 17, 1939, and they were married for 62 years before he died on March 30, 2002. Genevieve and Bill moved into Timbercrest in North Manchester in 1997 after living in their home in Flora for 52 years. Together they worked at Camp Mack as Dean of Middle Indiana Junior Camp during the summers.
A homemaker, she had worked as a postal clerk in Burnettsville, and at Essex Wire. She was a graduate of Burnettsville High School, Class of 1938. She was a member of Living Faith Church of the Brethren, Flora.
While living at the former Brethren's Home, Genevieve enjoyed playing the piano and organ. She could not read a note of music, but started playing at the age of three. She played the organ at church and at Timbercrest for a total of 30 years. She felt it was a gift from God.
Survivors include three sons and daughters-in-law, William W. (Cheryl) Warnick III, Charles J. (Carolyn) Warnick and David A. (Cindy) Warnick; a sister, Ruth Cato; seven grandchildren; and seven great-grandchildren.
She was also preceded in death by her parents and a sister, Angeline Fife.
Family will receive friends Thursday, July 16, from 10 to 11 a.m. at Wheeler Family Funeral Home-Baker Chapel, Flora. Private graveside service will be at Moss Cemetery near Flora. Pastor Jeff Tomson will officiate. A memorial service will be held at 3:30 p.m. Thursday in the chapel at Timbercrest, 2201 East Street, North Manchester, Ind., 46962.
In lieu of flowers, the family requests memorials be given to Timbercrest, P.O. Box 501, North Manchester, IN 46962-0501.