perfective / 0 Comments /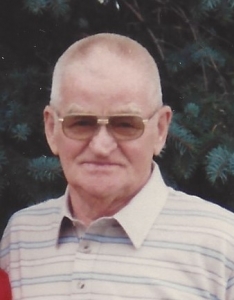 Joseph M. Sheagley, 92, of Cutler, died Tuesday, May 31, 2016 at St. Elizabeth Healthcare, Delphi. Joe was born to the late Frank Monroe and Mina Maude Cook Sheagley on June 1, 1923 in Carroll County.
Joe married Rosalea Catron on June 1, 1944 in Carroll County and she preceded him on October 5, 2002.
Joe spent his life in Carroll County, where he farmed and drove a livestock truck. He volunteered his time and truck to help with the Carroll County 4-H fair for years.
He graduated from Cutler High School where he was on the basketball team that won the sectional. Joe served our county during WWII in the US Army.
Joe is survived by his son and daughter-in-law: Larry and Nelda Sheagley of La Porte. Three daughters and son-in-laws: Lana Boston of Flora, Pat and Tom Flora of Delphi and Pam and Carl Forgey of Camden. One sister: Barbara Draper of Cutler. Nine grandchildren, eighteen great-grandchildren, and three great-great-grandchildren with one on the way. He is preceded by a daughter: Marla Compton in 1986, four brothers and one sister.
Joe's family will receive friends Friday, June 3, 2016 from 3-6 PM at Wheeler Family Funeral Home-Baker Chapel, 204 South Center Street, Flora, IN 46929. Graveside service to follow at 6:30 PM Friday at Ball Hill Cemetery near Cutler. Diana McCracken officiating. Family asks that all donations be made to the Alzheimer's Foundation, envelopes will be available at funeral home.
Send condolences below.