perfective / 2 Comments /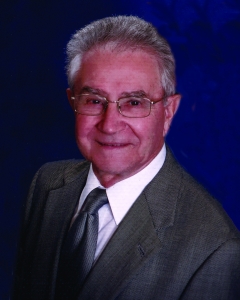 Kenneth G. Fife, 92, formerly of Flora, joined his Lord and Savior Thursday, April 12, 2018 in Brownsburg, IN.  Kenneth was born to the late Lester S. and Gladys Lesley Fife on March 20, 1926 in Carroll County, IN.  He lived in Carroll County his entire life prior to moving to Brownsburg, IN in 2010.
On December 8, 1944 Kenneth G. Fife married Rosanna L. Teel in Texas while serving in the US Army.  He defended our Country in the Pacific during WWII.
Kenneth's passion was farming, which he did for his entire working years in Carroll County.  He also served the Flora community as Trustee of Monroe Township.  During the off season of farming he worked in the plumbing, heating and electrical business.
He was a 1944 graduate of Flora High School.  He was a charter member of the Flora Grace Brethren Church.  Kenneth's life was about church, family, farming and community service.
Kenneth is survived by his wife of 73 years, Rosanna.  Four sons:  Gordon (Judy) of Indianapolis, Darrell (Phyllis) of Pittsboro, Merrill of Fishers and Mark (Jan) of Fort Wayne. One daughter: Mary Beth (Gart) Powers of Crown Point.  One sister: Doris Clem of Cincinnati, OH.  Ten grandchildren, eleven great-grandchildren and a great-great-grandson.  He is preceded by his parents, two brothers and two granddaughters.
The family of Kenneth invites friends to visit Saturday, April 21, 2018 from 11:00 AM until the time of his funeral at 1:00 PM at the Wheeler Family Funeral Home-Baker Chapel, 204 S. Center Street, Flora, IN 46902.  Reverend Larry DeVos will officiate.  Burial to follow at Maple Lawn Cemetery with Carroll County Color Guard Military rites.  Memorials may be given to the charity of donor's choice.