perfective / 19 Comments /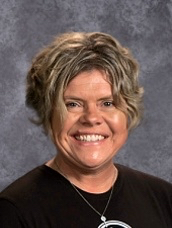 Lisa Kathleen McClain, 46, Camden, was welcomed into the arms of her loving Savior on Tuesday, August 8, 2017.  Born on November 10, 1970, in Logansport, she was the daughter of Pat and Karen Powlen.  She attended Carroll High School, and graduated from Indiana University Kokomo.  Lisa was a passionate and gifted educator who was proud to have taught for Logansport schools, and most recently, worked for Carroll Elementary School in Flora.  Lisa loved her children, her church, tending her flower beds, and sharing her sharp-witted observations on the front porch with her family.  She is survived by her parents, Pat and Karen Powlen, Camden; children, Brandt, Lauran, Clark, and Katie, Camden; sister, Beth Martin (Tom), Rockville; and brothers, Matt, Camden, and Doug (Amy), Burlington, along with her nieces, nephew, aunts and uncles, and cousins.
Visitation will be Thursday, August 10, at Shiloh Christian Church, Logansport, from 4-8 p.m.  Funeral services will be at 11:00 a.m. Friday, August 11, at Shiloh Christian church, with pastor Tim McKaig officiating.  Burial will be in Shiloh cemetery immediately following services.  Wheeler Family Funeral Home Baker Chapel Flora is assisting Lisa's family with arrangements.