perfective / 0 Comments /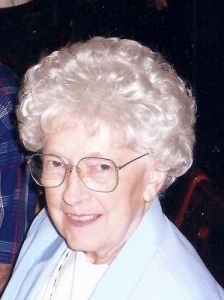 Mildred L. Curts, 88, of Flora, Indiana went home to be with the Lord Tuesday, March 10, 2015 at her home. Mildred was born to the late Forest L. Hilda M. Girard Hayes in Carroll County on January 25, 1927. She lived most of her life in Carroll County.
Mildred married Richard "Dick" Curts in Flora on June 23, 1946 and he survives.
Mildred graduated from Flora High School in 1945, she was a member of the Flora First Christian Church, she also enjoyed painting, genealogy, traveling and working outside.
Surviving with her husband are 3 daughters: Judy Hamm of Fishers, IN, Sondra Wilfong of Lafayette, and Carole (husband Mike) Raap of Franklin, WI; 4 grandsons and 4 great-grandchildren. She is preceded by her parents and 5 sisters: Neomi Schnieb, Dorothy Peterson-Bunch, Norma Peterson, Linda Hayes and Margaret Cripe Wagoner; 1 brother: Elmer Hayes.
Family will receive friends Saturday from 9 AM till time of service at 11 AM at the Flora First Christian Church. Rev Woody Slade officiating. Burial to follow at Maple Lawn Cemetery. Memorials may be given to the American Heart Association
. Wheeler Family Funeral Home-Baker Chapel is assisting family with arrangements. www.bakerfh.com