perfective / 4 Comments /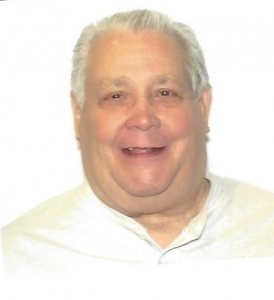 Murray W. Langston, 78, of Flora, died Monday, October 31, 2016 at IU Hospital in Lafayette.  Murray was born to the late Wayne and Frieda Cook Langston on December 24, 1937 in Carroll County.
Murray was a graduate of Flora High School class of 1956.  He played for the Flora Badgers basketball team for three years   He was in 4-H for eleven years, showing New Hampshire pure bred gilts and barrows.  He was Vice President of 4-H Junior Leaders for two years. During high school Murray worked for Carroll County Highway Department.  After graduating he attended Purdue University studying agriculture.  Murray also worked at Chrysler in Kokomo.  He joined the United States Air Force on April 1, 1957 and retired as an E-6 on May 31, 1977.  While serving our country, he received three Air Force commendations. The first commendation medal was awarded during the time of the 1971-72 Vietnam War (Indochinese) for printing and processing of aerial reconnaissance for bomb targets.  The second commendation medal was during 1974-75 aerial reconnaissance for processing and printing photo interpretation films of SR-71 Program (China-Russia photography flights).  The third commendation medal was for 1940th Technical Photo, Hickon AFB, Hawaii.
Murray was very proud of his commendations with the Air Force and his memberships.  He was an Air Force Photo Processing Instructor at Langley AFB.  He received three Airman of the Month Awards.  He was involved with the Bureau of Land Management, receiving several awards for saving the government money.  He served three years as Vice President of the Monroe Township Alumni Association.  He served three years as Vice President of A.R.C. in Carroll County.  Murray owned Langston's Photographs Studio and Frame Shop in Burlington from 1987-1992.  He was very active finding employment for A.R.C. members and received several awards for all his efforts.  He was a certified Employment Instructor by Indiana University and Michigan State University.  Life member of the American Legion and a 50 year member of the VFW.
Murray is survived by a son: Anthony Langston of Denver, CO.  One sister:  Marcia Anderson of Bedford.  Two brothers: Tom Langston of IL and Stan Langston of Bringhurst.  Several nieces and nephews.  He is preceded by his parents, brother-Max and an infant sister-Marilyn.
The family of Murray W. Langston invite friends to visit Monday, November 7, 2016 from 11:00 AM till time of his service at 1:00 PM at Wheeler Family Funeral Home-Baker Chapel, 204 South Center Street, Flora, IN 46929.  Rev. Chuck Compton officiating.  Burial to follow at Maple Lawn Cemetery with Carroll County Military graveside rites.  Memorials may be given in Murray's name to Carroll County Cancer.