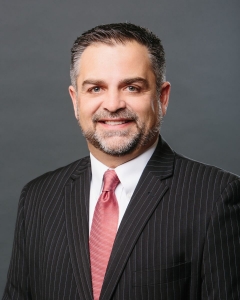 Steve Wheeler
 Owner, Funeral Director, Pre-planning Consultant

I was born and raised in the Lafayette, Dayton area, son of Marvin and Sharon Burton Wheeler, and
brother of Barb Bruce. I started in the funeral business as a young man in my early teens. I was at
Dickerson Funeral Home in Stockwell, Indiana when my uncle received a death call. I asked if I could go with him and watch how things were done. I graduated from McCutcheon High School in 1983 and
Vincennes University in 1985. I worked at Soller-Baker Funeral Home in Lafayette for most of my funeral career. I married my high school sweet heart, Ginny Curwick in 1984 and we have raised 3 children.
Joshua, Gregory (Cortney Wheeler), and Erika (Jerry Knotts). We have 4 beautiful granddaughters:
Meredith, Ella, Haddie, andTenley.
My dream has always been to own our own funeral home. My dream came true in December of 2014 when my wife and I purchased Baker-Abbott Funeral Home. Family is the most important thing in my life and that is why when you visit Wheeler Family Funeral Home-Baker Chapel you will be greeted by someone in the Wheeler Family.