perfective / 5 Comments /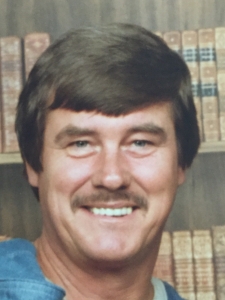 Ray E. Reed, 87, of Lafayette passed away at his home Friday, October 21, 2016. Ray was born to the late Ray and Margaret S. Reed on August 5, 1929 in Steven's Point, WI. He spent most of his life in Lafayette, IN and enjoyed the winter months in Naples, FL.
He married Jo Ann Elliott on July 1, 1951, she survives. They were married for 65 years and together they had two children. Robyn (Mark) Halsema, of Lafayette, IN and Jeff Reed of Indianapolis, IN and all survive. Ray is also survived by his three grandchildren Hayley and Eddie Halsema of Lafayette, IN and Cooper Reed of Indianapolis, IN.
Ray began his sales career at Palais Royale Women's Clothing Store as the Main Floor Manager. He began his real estate career with John Weigle Realty as a salesperson and then broker until he moved to The Bouwkamp Agency and became sales manager. Ray was president of the Lafayette Board of Realtors in 1966. He was also co-owner of T&R Action Center and then was the owner of Reed's Yama-Honda until 1987. In 1987 he bought McVay Motors and it became Reed's Auto Sales and he continued working there until he retired in 1999. He was an avid car collector and gun enthusiast, rode in Trials motorcycle competition, loved garage sales, watching the Colts, the Indiana Pacers, the Boilermakers and belonged to many organizations including the Masonic Lodge, Elks Lodge 143 and the NRA.
Ray graduated from Jefferson High School in 1948 and continued his education at Purdue. In 1950 he joined the National Guard and then went into the Army Reserve where he served his country for 22 years and attained the rank of Major.
A Memorial Service for Ray will be held at a later date.