perfective / 1 Comments /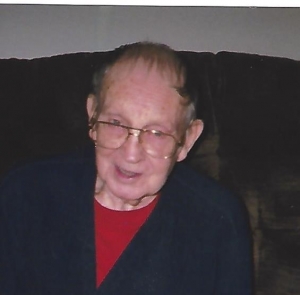 Robert W. "Bob" Peterson, 90, formally of the Cutler and Flora area died at his son's home in West Point Friday, December 4, 2015. Bob was born to the late Perry and Ella Wiley Peterson on March 8, 1925 in Carroll County.
Bob spent his life in Carroll County where he retired after from the Carroll County Highway Department. He attended Cutler Schools. Bob served our Country in the US Army during WWII.
He married Betty J. Connaway on September 12, 1959 in Wabash, IN and she survives.
Bob was an avid outdoors person, he enjoyed gardening and was known as a "jack of all trades." The most important thing in his life was his family.
Surviving with his wife of 56 years are two sons and daughter-in-law's: Ron and Cathy Peterson of Burlington: Dan and Brenda Peterson of witch his parents made their home for the past 3 years in West Point. Four grandchildren and eleven great-grandchildren. Bob is preceded by his parents, a daughter: Cathy Smith, three infant children, five brothers and two sisters.
Graveside service will be at 11:00 AM Monday, December 7, 2015 at Ball Hill Cemetery near Cutler. Reverend Chuck Compton is the officiant. Wheeler Family Funeral Home-Baker Chapel Flora is assisting family with arrangements.