perfective / 1 Comments /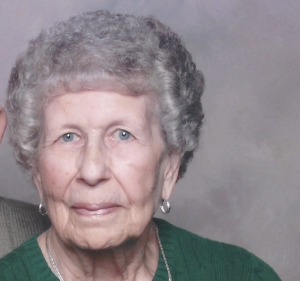 Rosalee Seward, 87, of Flora, went home to be with her Lord and Savior Saturday, December 16, 2017 at Mulberry Lutheran Home.  Rosalee was born to the late Harley and Roxie Ferguson Bowman on January 25, 1930 in Logansport, IN.
On February 5, 1949 Rosalee Bowman married William Floyd Seward in Burlington and he survives.
Rosalee was the secretary at Carrollton Elementary School for years.  She was a member of the Burlington Church of Christ, Carrollton Township Home Ec Club, and volunteered her time at The Ark Christian Ministries in Converse, IN.  She was a graduate of Burlington High School.
Rosalee is survived by her husband of 68 years.  One daughter: Nancy and Gilbert Gordon of Lafayette.  One brother: Jack Bowman of Sharpsville, IN.  Six grandchildren:  Stephanie Waiss (Sean), Jason and Christopher Seward, Matthew Garrison, Greg Garrison (Leah), and Constance Barnett.  Eleven great-grandchildren and two great-great-grandchildren.  She is preceded by a son, Tom and a daughter, Rita.
Rosalee's family invites friends to visit Tuesday, December 19, 2017 from 4 PM to 7 PM at Wheeler Family Funeral Home-Baker Chapel, 204 South Center Street, Flora, IN 46929.  Her funeral will begin at 10:00 AM Wednesday, December 20, 2017 at the funeral home.  Pastor Dave Osborne officiating.  Burial to follow at Beech Grove Cemetery.  Family ask that any donations be given to The Ark Christian Ministries, 3522 N. 1000 W 27, Converse, IN 46919.