perfective / 10 Comments /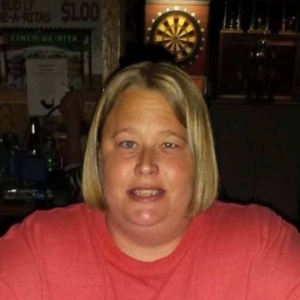 Sarah M. Burns, 37, of Flora, died Tuesday, October 31, 2017 in Monticello, IN.  The disease took its toll on her, but she always had a smile and positive attitude for the fight of her life.  Sarah was born to Douglas Wayne Burns and Susan Cearing Trapp on August 9, 1980 in White County, IN.  Sarah came into this life as a fighter and went out as a fighter.
For several years she worked at group homes in Flora and Battle Ground as house manager.  She enjoyed helping others and it showed in her way of life.  Even in her death she was still giving as a donor.  Her family and friends were the everything to her.  She graduated from Carroll High School in 2000.
Sarah is survived by her mother and step father:  Susan and Marty Trapp of Bringhurst.  Step brother and wife:  Matt and Kara Trapp of Flora.  Several aunts, uncles and cousins.  She is preceded by her father and a brother Joshua Wayne Burns.
Sarah's family is celebrating her life by inviting her friends to visit them Monday, November 6, 2017 from 4:00 PM to 6:00 PM at Wheeler Family Funeral Home-Baker Chapel, 204 South Center Street, Flora, IN 46929. Private burial will be in Chalmers Cemetery.  The family ask for no flowers and would like all donations be given to Riley Children's Hospital Indianapolis in Sarah's memory.  Sarah's mother wants to thank everyone who helped Sarah in anyway.