Traditional
A traditional f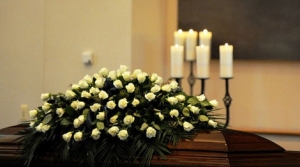 uneral service, as it is commonly called, consists of visitation or calling hours (also known as a wake), a funeral service – either at the funeral home or church, and final burial – either at the cemetery or mausoleum. Also with this, embalming, casket and vault selection would need to be completed.
Memorial
In funeral terms, a memorial service is a religious or secular service without a body present. A memorial service is also a way for people to help preserve the memory and honor their loved ones. Memorializing a loved one after their death is important to all of us. It is the one lasting way that we can show our appreciation for the role they played in our lives. It is also a way to deal with overcoming the loss.
Cremation
As with all funeral service choices, cremation can include any degree of choices. Your choices include anything from the basic services to services that include arrangements for a traditional funeral or memorial service.
Expenses
We know that, many times, death comes at a time when the family is least prepared financially. A funeral is not meant to become a financial burden for anyone. We encourage discussions concerning these matters; not only at the time of arrangements, but at anytime before the need arises. We assure you that our goal to assist in any way possible.