perfective / 1 Comments /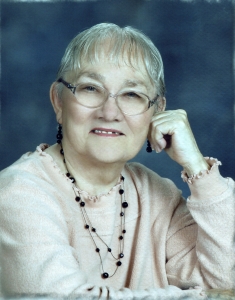 Theresa A. Wissinger Wine, 78, of Flora, went home to be with her Lord and Savior Sunday, May 29, 2016 at her home.  Theresa was born in Urbana, Ohio on October 16, 1937 and was raised by her aunt and uncle, Sylvia Kleindienst and Paul Wissinger.   She was raised in Urbana and was a 1956 graduate of Greenon High School in Springfield, Ohio.   She also received a business degree.  In the 1970's she moved to Flora with her husband, Roger W. Wine, where they raised their three children.  Roger preceded her in death.
Theresa worked as an EMT with the Flora Ambulance service for a number of years.  She also worked at Pioneer Seed in Flora as a weight scale operator.  In the mid 1970's Theresa was secretary for the Flora United Methodist Church.
Twenty years ago Theresa suffered a stroke and was in a coma for a month.  After recovering she felt a calling to become a missionary to spread the gospel of Jesus Christ serving in Florida and Guatemala.  She was an active member of the Flora United Methodist Church.  She enjoyed crafting, knitting and crocheting.  She also enjoyed singing gospel music and singing in the church choir.  She worked at the Pan Am games when it was in Indianapolis.
Other than being a reborn Christian, Theresa was a Nascar and a Tony Stewart fan.  She was very proud to have and wear her Tony Stewart championship jacket.
Theresa is survived by two sons and daughter-in-law's: Stan and Kristina Wine of Greenfield, IN:  Thomas and Londa Wine of Indianapolis.  One daughter: Sherri Wine of Mulberry.  Four grandchildren: Lauren and Jared Wine, Jacob Poe and James Hatton. One sister: Mary Elsa Vonfahnestock of Ohio.  Six half-brother and sisters: Robert L. Allen Jr., Earl C. Allen, Rebecca Allen all of Florida, Stephen Weaver of Illinois and Douglas Weaver of Ohio and another half-sister.  One infant daughter precedes.
Theresa's family will receive friends Thursday, June, 2, 2016 from 4-7PM at Wheeler Family Funeral Home-Baker Chapel, 204 South Center Street, Flora, IN 46929.  A Celebration of Life Service is Friday 11:00 AM at Flora United Methodist Church.  Reverend Jeff Landon officiating.  Family asks that all memorial donations be given in Theresa's name to Flora United Methodist Church.
Write condolences to the family below.