perfective / 0 Comments /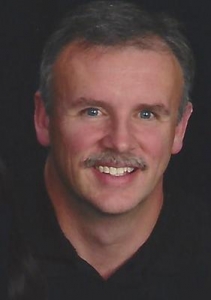 Thomas Dale Allen, 56, of Flora, passed away at 5:32am Saturday, May 2, 2015 at Franciscan St Elizabeth in Lafayette, IN surrounded by his family.He was born on October 10, 1958 in Lafayette, IN to Lois Allen of Valparaiso, IN (formerly of Flora, IN). He married his high school sweetheart, Leslie Turner, on September 23, 1978.
Tom was a 1977 graduate of Carroll High School where he excelled in basketball, baseball, and tennis. At one time Tom held several records at Carroll. He worked for the United States Postal Service for 34 years. Retiring in February of 2011.
Tom enjoyed coaching basketball and baseball for several years at Carroll High School. Tom took great interest in buying and restoring antique clocks and going to auctions. Tom was an avid walker and bike rider. Tom loved spending time with family, friends and thoroughly enjoyed his granddaughters.
Tom is survived by his loving wife, Leslie, of 36 years. Also survived by his children Nathan (Stacy) Allen of Lafayette, IN and Kevin (Danielle) Allen of Lebanon, IN. Surviving are his mother, Lois Allen, of Valparaiso, IN and sister, Christy Ritter (Victor) of Valparaiso, IN. Also surviving are several nieces and nephews and 2 granddaughters, Avryn and Rowyn Allen.
Memorial contributions may be made to the Carroll Athletics Booster Club, American Cancer Society
, or American Heart Association
.
Family will receive friends 4:00pm-8:00pm, Wednesday at Flora United Methodist Church. Funeral Service at 11:00am at the Church, Reverend Jeff Landon officiating. Burial to follow at Maple Lawn Cemetery.
Services provided by-Wheeler Family Funeral Home-Baker Chapel