perfective / 0 Comments /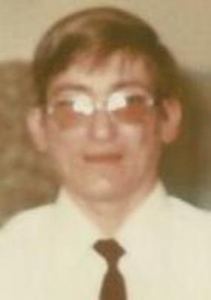 Thomas Dean Allen, 61, of Flora, died at 7:50 a.m. Thursday, July 2, 2015, at St. Elizabeth East Hospital, Lafayette.
He was born July 9, 1953, in Logansport, to Betty Nevin Allen Burge of Lafayette, and the late Thomas D. Allen. He attended Carroll High School, and later received his GED. His marriage was to Bonnie K. Daniels at the Sharon Baptist Church, on Aug. 18, 1978; she survives.
Thomas worked in security at ADM Soybean Plant near Frankfort for 16 years, retiring in 2013. He served in the Indiana National Guard.
He attended the Flora First Christian Church.
In his youth Thomas was a Boy Scout. He enjoyed building model airplanes, cars, and trucks, and researching autos on his computer.
Surviving with his wife and mother are two brothers, Don (Joan) Bixby of Peru, Ill., and Ken (Clara) Bixby of Simpsonville, S.C.
A memorial service will take place at a later date.
Memorial contributions may be made to the Flora First Christian Church.
Wheeler Family Funeral Home, Baker Chapel, Flora, is assisting the family with arrangements.