perfective / 7 Comments /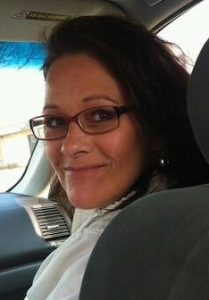 Valerie Sue Smith-Horton, 56, of Lafayette, died, Tuesday, July 25, 2017 at St. Elizabeth Hospital East in Lafayette from an automobile accident earlier in the week.  Valerie was born to Donald Stewart and Arlene M. Leuck Smith on April 20, 1961 in Lafayette, IN.
Val at one time was a manager at Arby's and Louie's Tux in the Lafayette area.  She attended Boswell Elementary School.  She also attended Klondike Middle School and later Harrison High School. Val attended Victory Christian Center in Lafayette.
Valerie is survived by three daughters:  Freia Smith, Felene Barrett and Ferra Barrett.  One son: Donner Barrett.  Mother: Arlene M Smith.  Siblings:  Julia Smith, Bob and Sylvanna Smith, Linda Smith, Alicia and Mark Tassaro, Phyllis and Tony Bitner and Steve Smith.  One grandson: George Leap VI. She is preceded by her father.
Valerie's family invites friends to celebrate her life at 11:00 AM Saturday, July 29, 2017 at Victory Christian Center, 10 N. Earl Ave., Lafayette, IN 47904 with calling starting at 10:00 AM.  Pastor Bill Mickler will officiate.  Burial will be in Dunnington, IN.