perfective / 1 Comments /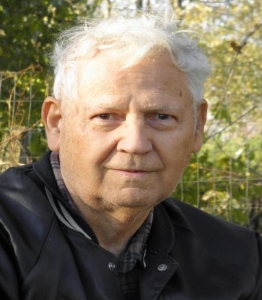 William Pride "Bill" Hollis Sr., 83, of Flora, went home to be with his Savior, Wednesday, January 24, 2018 at St. Elizabeth Hospital East in Lafayette.  Bill was born to the late Roosevelt and Madge Barham Hollis on October 25, 1934 in Lamar County, Alabama.  He moved to the Flora area in the early 1950's.
Bill worked as an electrician and maintenance for National Homes in Lafayette for many years. After they closed he worked for Canam in Lafayette.
On September 11, 1954 Bill married the love of his life, Creta B. Reef in Delphi, Indiana.  They spent 58 years together till her death on May 26, 2012.
Bill was a member of the Pittsburg Baptist Church.  He and his wife sang in "The New Beginnings" gospel group.  He enjoyed working with his hands in carpentry and making things.  He loved being on the water and camping.  He was a co-founder and coach of the Flora Girls Softball League.  He also coached the Flora Giants Little League team.
Bill was a proud father of four children:  Debbie Meek of Flora:  Terri and Dave Kelly of Cutler:  Rebecca and Scott Sanders of Missouri and William Pride "Bill" Hollis Jr., of Lafayette. Two sisters:  Eunice Morrow of Mississippi and Elsie Hall of Alabama.  Six grandchildren, nine great-grandchildren and one great-great-granddaughter to be born this April.  He is preceded by his parents, wife, three brothers: Artie, Lowrey and Ferris.  Two sisters:  Olene Edmondson and Maxine Cribbs.
Bill's family invites friends to Celebrate his life Saturday, January 27, 2018 at 2:00 PM at Wheeler Family Funeral Home-Baker Chapel, 204 South Center Street, Flora, IN 46929.  Family will receive friends starting at 12noon.  Rev. John Wagner will officiate.  Burial to follow at Maple Lawn Cemetery.  Family ask that all donations be given in William P Hollis memory to the Carroll County Cancer Society.  Envelopes will be available at the funeral home.